Top European Festivals I'd like to go to in my 20s.
I have never been to a Festival in my life and I guess I would totally miss something, if I would never attempt one.
After hearing so many great stories and experiences about all kind of festivals I tried to find my own List of Festivals I d like to go to in the next years.
I am actually saving some money for the Sziget Festival in August in Budapest right now. Some friends of mine already got tickets so I plan to go to the very first Festival of my life. And I am excited!
I have no Idea about festival life. What to take, what to expect. From time to time we get to know the artists coming to Sziget and I already heard, that Robbie Williams will be there. Next to Sziget there are three more Festivals I totally want to go to in the next years! Cant wait for these kind of vacations.
url: http://www.asyoulikeitholidays.co.uk/holiday/114/sziget-festival-2014/
1. Sziget Festival - The Island of freedom
where Budapest,Hungary
when
august
price
199-264 €
days
5-7
what kind
music- cultural festival
"Located on the 'Island Of Freedom' of Obudai, Sziget offers peace and tranquility in the heart of Europe. With not only a killer lineup of artists, but also the chance to sun yourself on a beach *and* be close to one of the greatest cities the world has to offer, Sziget really has it all. Music from the Prodigy, Skrillex and London Grammar will draw you in, but the surroundings and activities will make you glad you went. Check out the video of last year's highlights below for more." -
http://www.kmag.co.uk/editorial/features/top-20-european-festivals-2014.html
2. Tomorrowland
where Boom,Belgium
when
July
price
262 + €
days
3
what kind
electronic music festival
"Tomorrowland is a large electronic music festival held in Belgium. It used to be organized as a joint venture by the original founders, the brothers Beers. The festival takes place in the town of Boom, Belgium (16 kilometers (10 miles) south of Antwerp, 32 kilometers (20 miles) north of Brussels), and has been organized since 2005. It has since become one of the most notable global music festivals."
www.tomorrowland.com
url: www.tomorrowland.com
url: http://old.frequency.at/jart/prj3/fms_db/images/img-db/1267692414291.jpg
3. Frequency
where Sankt Pölten, Austria
when
august
price
147 + €
days
3
what kind
Indy, alternative music festival
"The FM4 Frequency Festival, also Frequency Festival or just Frequency, formerly Vienna City Festival, is a music festival. Until 2008, it took place near Salzburg Austria, usually every August. In 2009, the Festival moved to St. Pölten. It is promoted by one of Austria's national radio stations, FM4, and is generally associated with the alternative part of mainstream music." -
http://www.festival-calendar.com/frequency-festival.html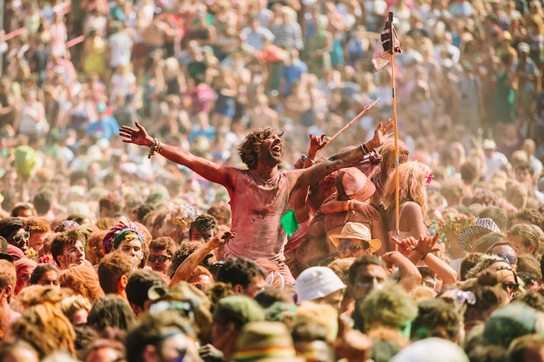 url: http://www.aaamusic.co.uk/2013/08/01/secret-garden-party-2013-live-review/
4. Secret Garden Party
where
Abbots Ripton, England
when
July
price
154+ €
days
3
what kind
arts and music festival
"The Secret Garden Party, often colloquially shortened to SGP, is an annual independent arts and music festival which takes place in Abbots Ripton near Huntingdon in England. This location is on part of the grounds of a Georgian farm house and has its own lake, river and landscaped gardens. The festival was launched by Fred Fellowes in 2004[1] as an alternative to the established mainstream music festivals. Since its inception the festival has increased in popularity and size,[2] and has grown from one stage and 1,000 visitors in 2004, to more than 15 stages and 26,000 revellers in 2011." -
http://en.wikipedia.org/wiki/secret_garden_party/
Festival